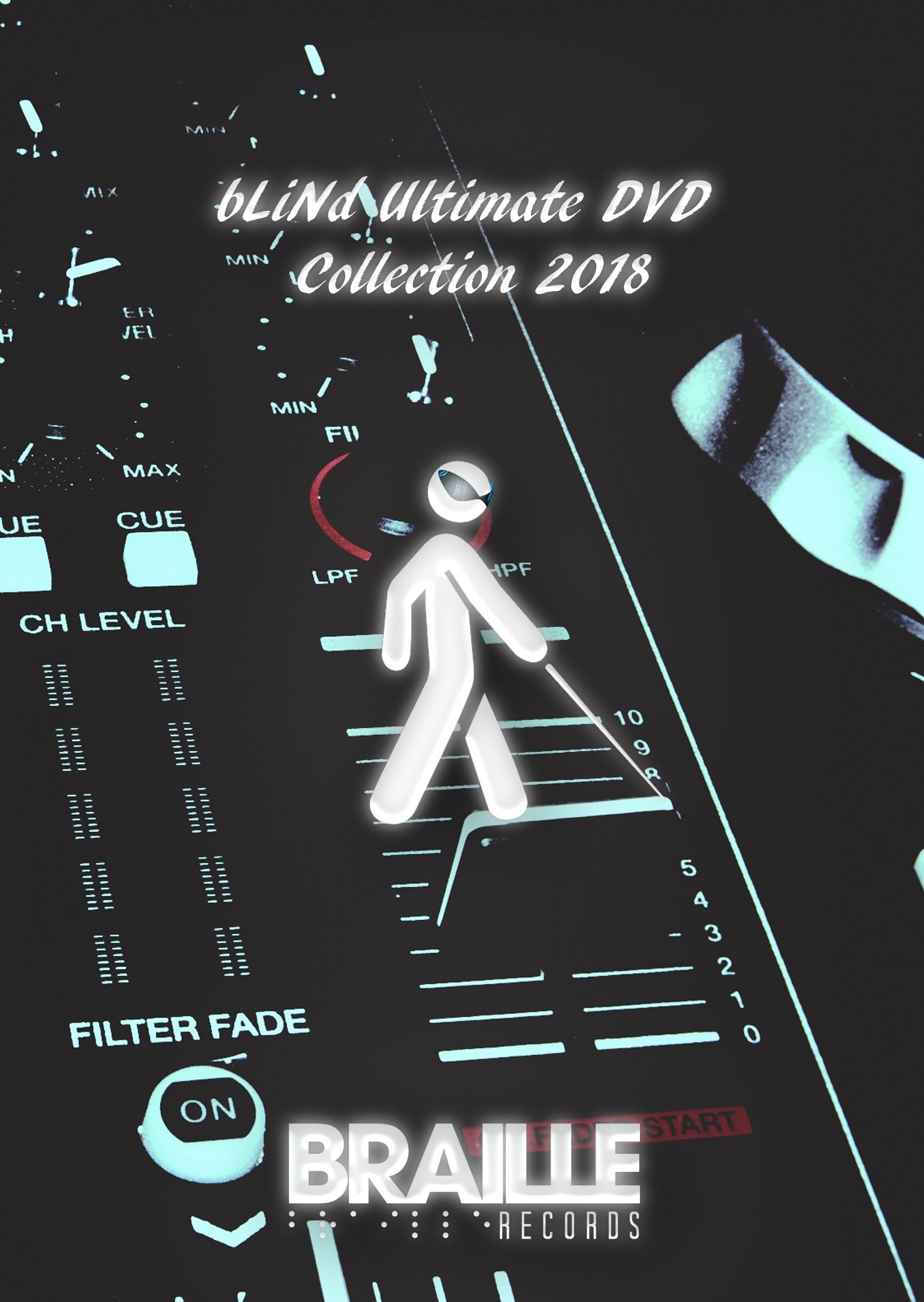 https://blindhandicap.bandcamp.com/merch/blind-ultimate-dvd-collection-2018
The updated Silver Edition of bLiNd Ultimate Anthology from 2017 is out now adding all 2018 albums/work to the bundle for the cheapest easiest way to get all of my music as mp3s up to this date - 06/24/2018 
All of this included on a DATA DVD for $20 shipped! 
Includes Every published release from 1997-2018 by Jordan Aguirre and his main aliases used for release. 
1. All 6 bliNd Albums + Klang OST 
2. Both Jordan Steven Soundtracks 
3. Steven Silo Album 
4. Brak's NESBeats Album (first ever release) 
5. All Gamechops Remix albums and free remixes 
from videogames, in modern and classic EDM styles 
6. All singles and one offs as well. 
This is a DATA DVD and will be read in most DVD players and DVD drives. You should be able to play the music in your home stereo/DVD as well as just copy the files to your hard drive on your PC that has a DVD drive. 
The catch is you don't have the all music added to your bandcamp, nor do you have access to the 
WAV/FLAC. Although if you purchase it, you do get Urbanism immediately (latest album at the time) 
For high quality versions of my music please refer to the Ultimate Anthology Downloads in the merch section of my Bandcamp
https://blindhandicap.bandcamp.com/merch/blind-ultimate-anthology-platinum-edition-plus-download-only-extremely-limited